Zaida Del Rio, 2012
Acrylic on canvas, Figurative Painting
Size: 80 x 60 cm / 31 x 23 in
Regular price
$8,000.00 CAD
Regular price
Sale price
$8,000.00 CAD
Unit price
per
Sale
Sold
"The Virgin of Charity" by Zaida del Rio is a figurative work of art made of acrylics on canvas.
This artwork is a bustling composition filled with intricate, abstract patterns and a variety of figures that appear interwoven across the canvas. The dominant colors are shades of red, yellow, and black, creating a rich tapestry of hues. Central to the image is a figure resembling a traditional depiction of the Virgin of the Copper Charity, characterized by a halo and regal attire, including what seems to be a crown or headpiece. The figure holds a child, suggesting a maternal theme, reminiscent of classic Madonna and Child representations.

Surrounding the central figure are numerous other faces and figures, all tightly packed to form a continuous, fluid design. The faces vary in and orientation, some looking straight out at the viewer, while others are in profile or angled away. The patterns and motifs are reminiscent of folk art, with a sense of vibrancy and life.

The dense patterning and the way the figures merge with the abstract elements give the impression of a collective narrative or a community bound together by shared identity or purpose. The style is evocative and expressive, with a raw, almost primal energy that suggests movement and the interconnectedness of life. The bottom of the artwork features a signature and a date, anchoring it in a specific time and attributing it to the artist.


Born in Cuba, Zaida del Rio represents an artists of a generation. As a specialist in the figurative style of art she has toured all over the world from France, Florence, Japan, el Cairo and of course Cuba. She is a graduated from Ecole des Beaux Arts in Paris and has managed to marry the colonial style of Cuban art with a mixture of a European style. 
Shipping & Returns

All items are either shipped directly from Canada or Cuba unframed unless specifically requested. Artwork will be rolled and shipped out in a thick protective tube through available courier.

Please allow 2 to 3 business days for order processing. Shipment times will vary depending on location.

Return for orignal artwork must be done within 7 calendar days of delivery. Please get in contact with us to initiate a return.
Share
View full details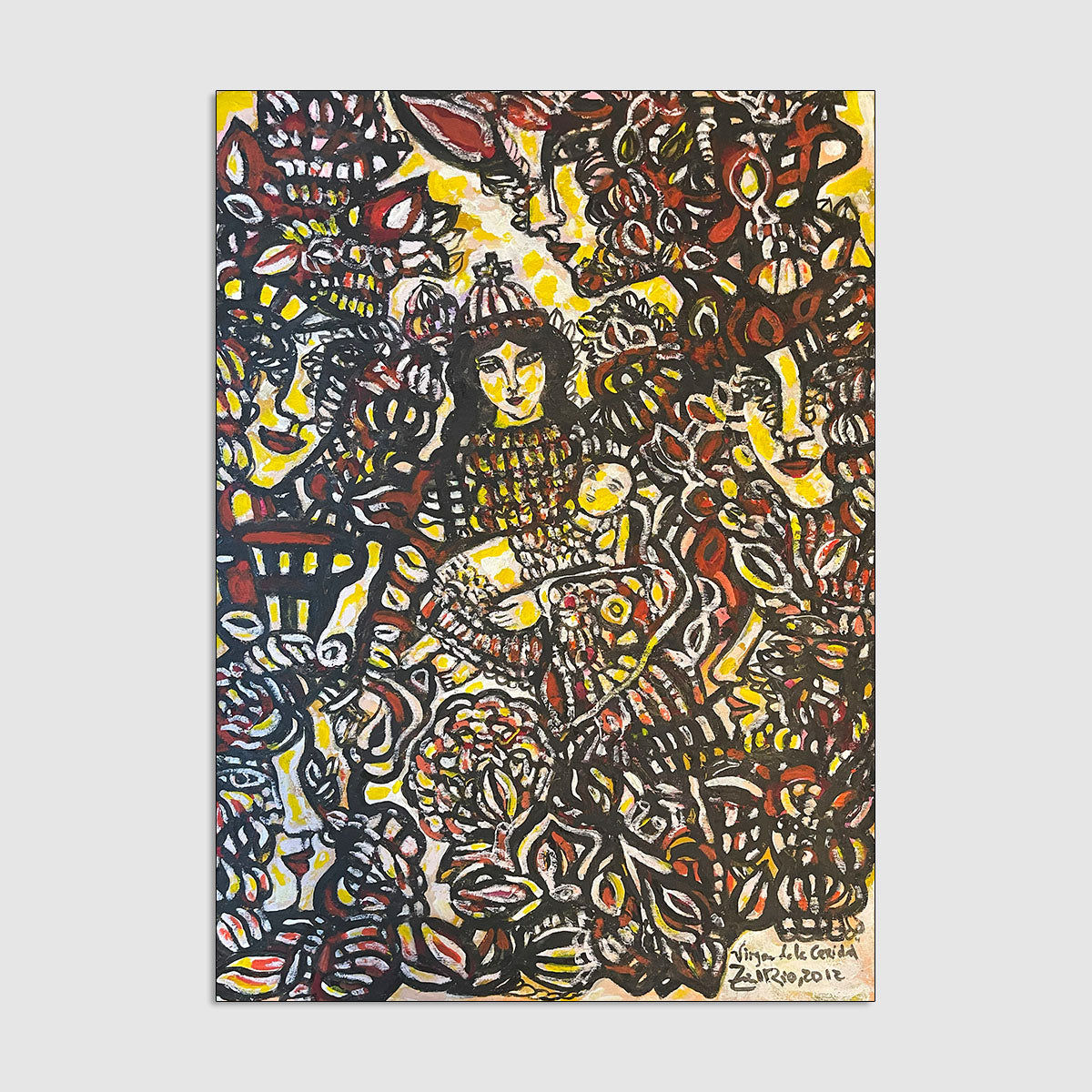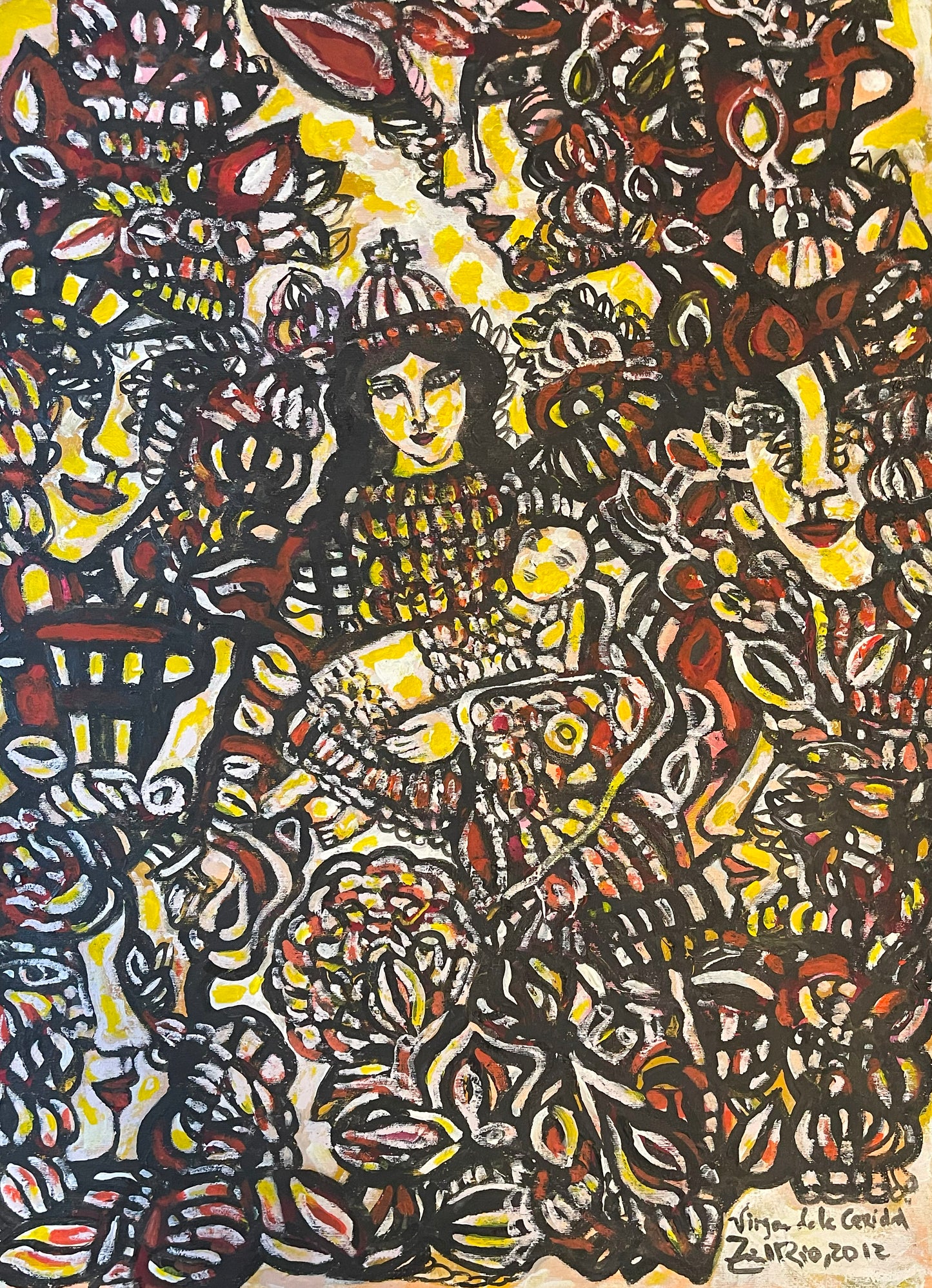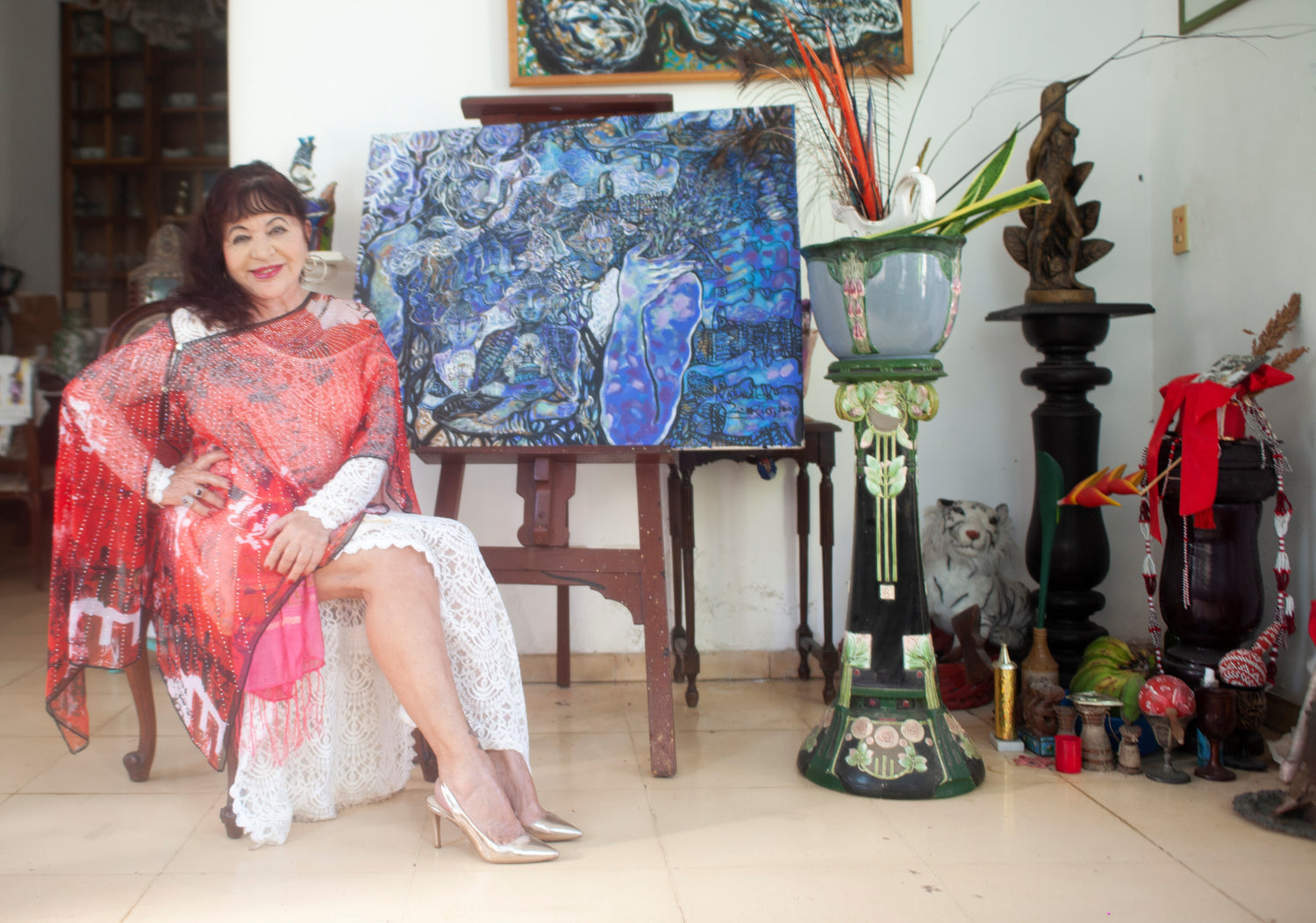 About Zaida del Rio
Zaida del Río is a painter, draftswoman, ceramics engraver and illustrator. She is a graduate from the Provincial School of Visual Arts in Cienfuegos (1971), the National School of Art in Havana (1974), the Superior Institute of Art in Havana (1987) and the Ecole des Beaux Arts in Paris, France (1989).
For more information refer to her Curriculum Vitae.