José Suárez Verde, 2020
Size: 82 x 88 cm / 32 x 35 in
Regular price
$1,900.00 CAD
Regular price
Sale price
$1,900.00 CAD
Unit price
per
Sale
Sold
"The Persistence of the Hummingbird" by José Suárez Verde is a figurative work of art made of oil on canvas made in the figurative style. 
Vitality is so eloquent, and so overlapping at times, that cherishes and surprises day to day. It is like a great chest that only our will has the keys for. Numerous creatures, diverse elements that await for the instance that the luck of the immortal turns not to the favor of utopia, but to the concrete reality. The flora, the fauna, and the man itself, reclaim it with premature ability. 
Like metaphors are built, so are the disperse icons within these canvases. Behind each one of these faces, the great symbols: a coral song to diversity, a mutual respect, to the tangible possibility to find and realize ourselves in the biologic and the emotional. The expanse of reclamation, the dialogue, the screams, presented as the humming bird, with their wings in flight, an uncanny reflect of our most expensive desires - transcurre and install itself in the immense policromy of love. 
Shipping & Returns

All items are either shipped directly from Canada or Cuba unframed unless specifically requested. Artwork will be rolled and shipped out in a thick protective tube through available courier.

Please allow 2 to 3 business days for order processing. Shipment times will vary depending on location.

Return for orignal artwork must be done within 7 calendar days of delivery. Please get in contact with us to initiate a return.
Share
View full details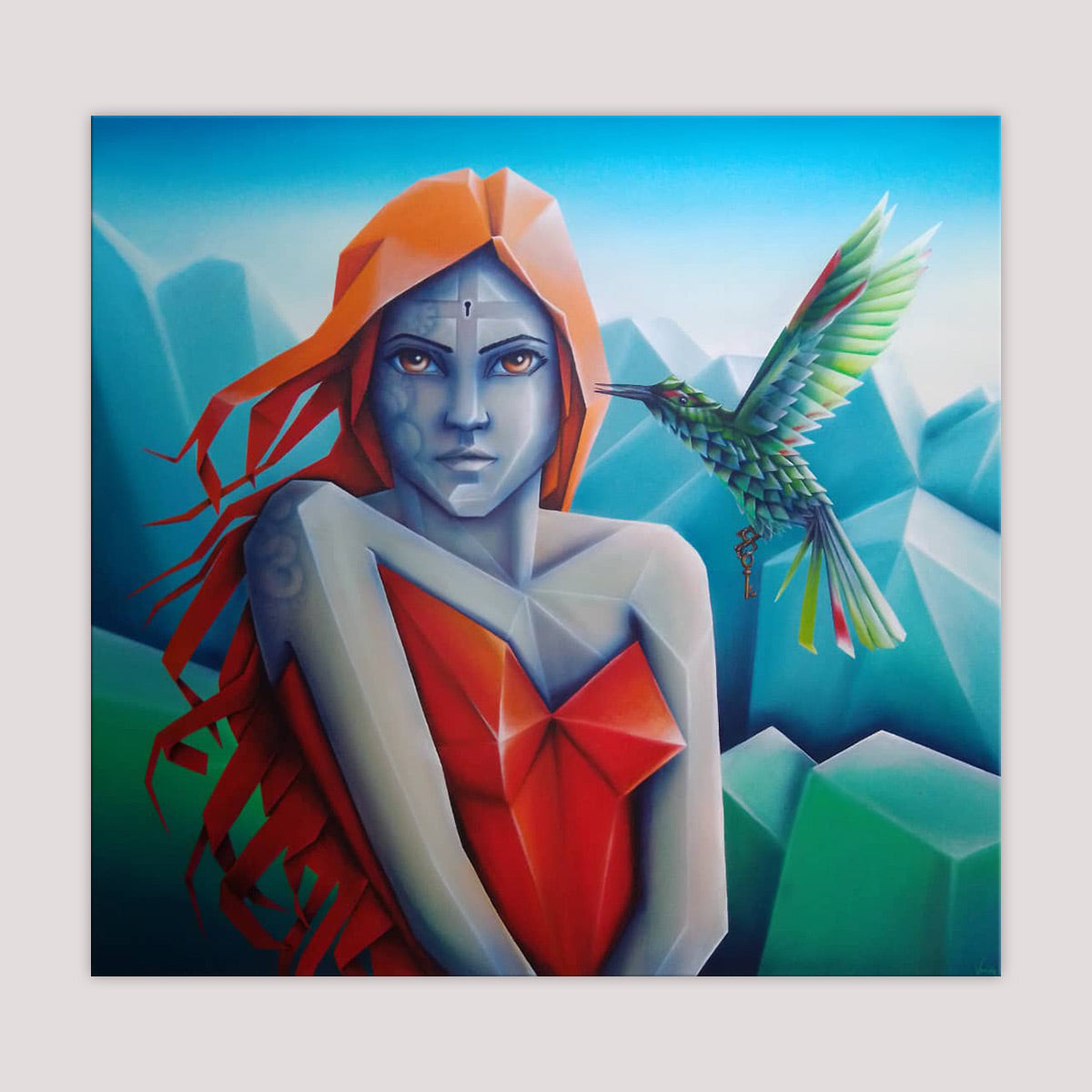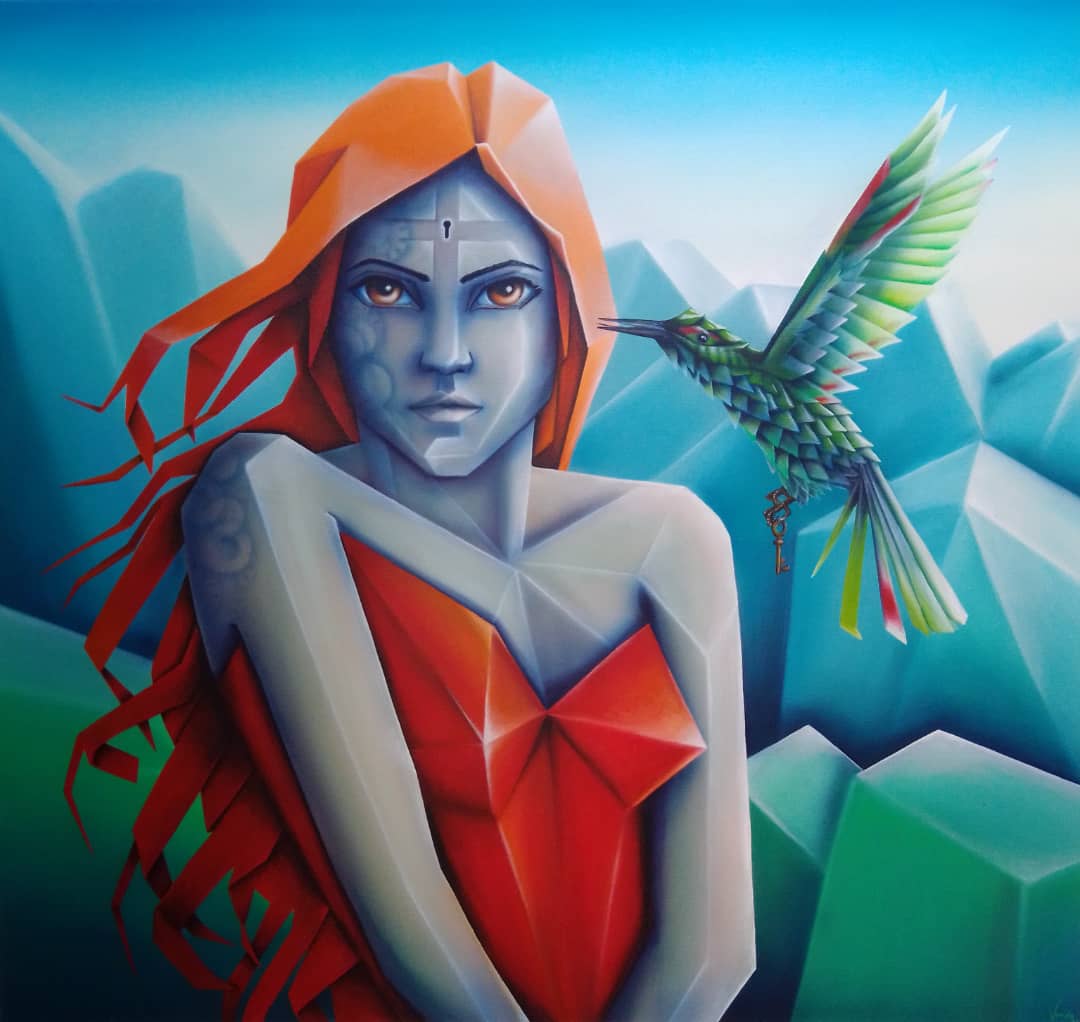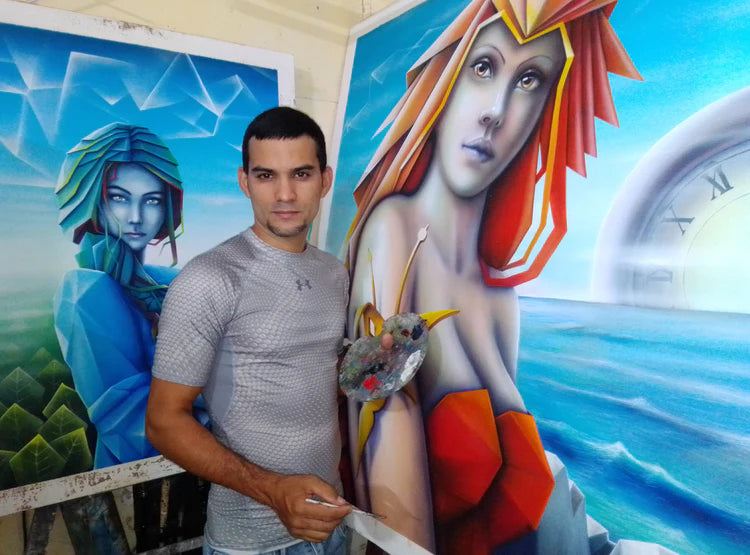 About José Suárez Verde
José Suárez Verde, licensed in education of visual artes, painter, drawer, and ceramics worker, is recognized within Cuba and worldwide through his participation as an activist in organizations like "Association of Brothers Saiz AHS", "The Union of National Artists and Writters of Cuba", "The National Council of Culture Houses and Galleries in Cuba". He has also presented diverse expositions personal and collective truly shining in "A Green Door left Ajar" at the Museum of Natural History of Habana, Cuba. In his career he has obtained many awards and mentions through different statements, further information on this can be found within their curriculum. 
For more information refer to his Curriculum Vitae.