Renier Cabrera Marrero, 2023
Oil on canvas, Portrait Painting
Size: 70 x 50 cm / 28 x 19 in
Regular price
$1,500.00 CAD
Regular price
Sale price
$1,500.00 CAD
Unit price
per
Sale
Sold
"The Beauty of Myself " by Renier Cabrera Marrero is a portrait made of oil on canvas. 
The artwork is a portrait of a figure against a dark background, bringing focus to the subject. The figure is depicted with a rich array of colors and details that suggest a cultural or ceremonial significance.

The subject wears a headdress with intricate patterns in yellow, red, and white, which frames the face and cascades down on either side. The facial features are marked with bold, symmetrical lines and shapes that echo the colors and patterns of the headdress, hinting at traditional face painting customs.

This figure also dons a multi-layered necklace composed of beads in warm shades of orange, red, and yellow, which adds to the regal and dignified presence. The attire is similarly vibrant, with bold, contrasting colors and patterns that draw the eye.

The attention to detail in the artwork, from the texture of the skin to the individual beads and the striking use of color, creates a sense of depth and dimensionality. The subject's gaze is direct and compelling, conveying a sense of strength and confidence. The overall effect is one of beauty and cultural richness, inviting viewers to reflect on the identity and story behind the portrayal.

In one of his more notable series, Renier Cabrera Marrero spent an entire year painting exclusively portraits of black women in traditional African garbs to represent the African roots that run deep in Cuban society. 
Shipping & Returns

All items are either shipped directly from Canada or Cuba unframed unless specifically requested. Artwork will be rolled and shipped out in a thick protective tube through available courier.

Please allow 2 to 3 business days for order processing. Shipment times will vary depending on location.

Return for orignal artwork must be done within 7 calendar days of delivery. Please get in contact with us to initiate a return.
Share
View full details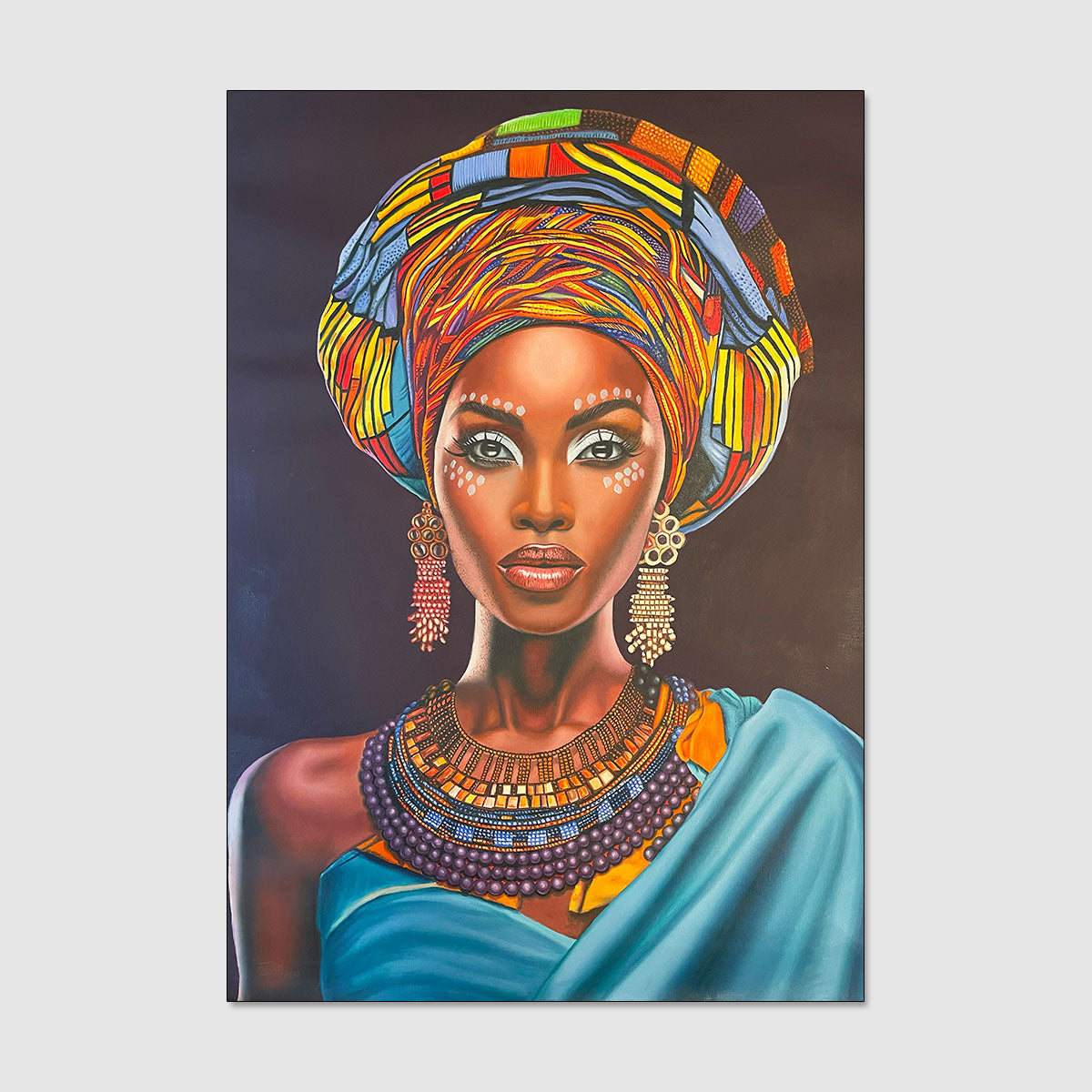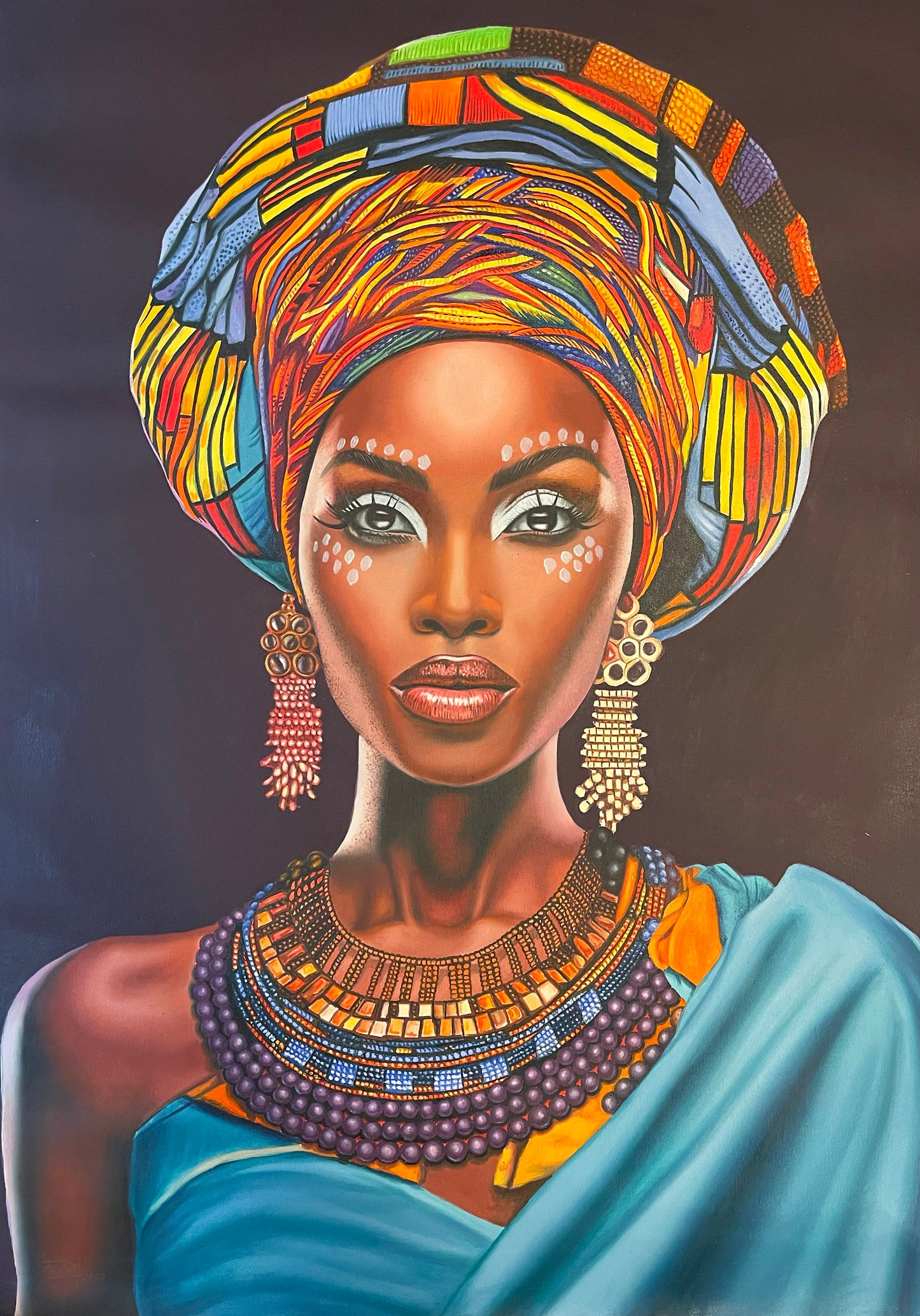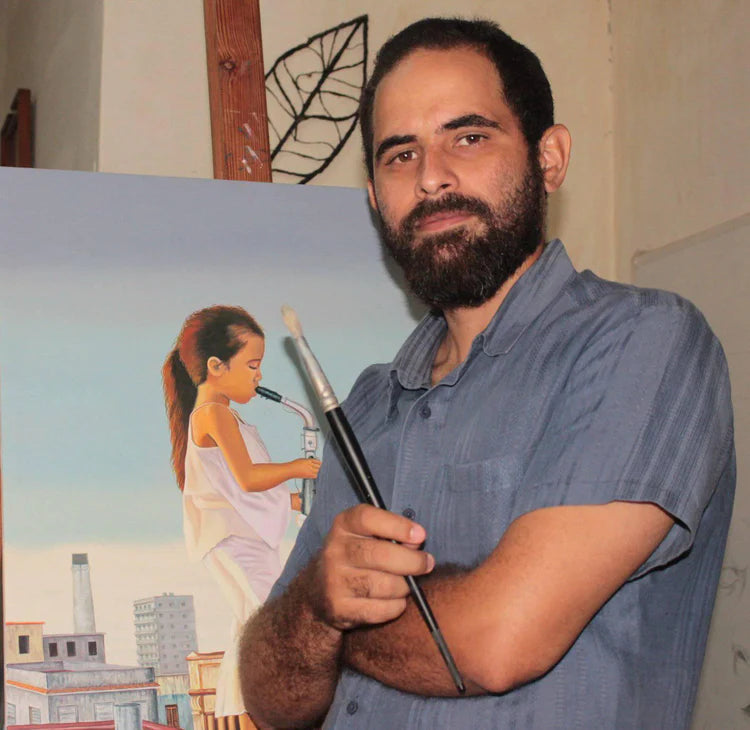 About Renier Cabrera Marrero
"To this day, I don't know where I would be if I did not have art in my life. I would most likely be dead without it" 
This was the first thing Renier Cabrera Marrero told us when he interviewed to be part of Oleos & Canvas. Being born in Cuba it is to struggle against adversity every day, and to become stronger for it. Throughout h is years of being artists he has mastered his craft through frugal means and manages to create his own unique style that is representative of his beliefs and culture. 
For the year of 2020 as a way of giving back to his Cuban Heritage he exclusively painted portraits of in the traditional African Attire to explore the roots of our country and feel more connected to our history. 
Read more about Renier on his Curriculum Vitae

More by Renier Cabrera Marrero