Lazaro Reinier Tamayo Jaime, 2022
Size: 50 x 30 cm / 19 x 12in
Regular price
$200.00 CAD
Regular price
Sale price
$200.00 CAD
Unit price
per
Sale
Sold
From the Series "Drawings During Covid" Number 3 by Lazaro Reinier Tamayo Jaime is an abstract work made of ink and art paper. 
Being a painter in Cuba is hard. There is intense competition, a wealth of talent, and beyond that huge expectations to carry on a country's legacy that is so vibrant. Now add to all of this that it is a 3rd world country. If that wasn't bad enough, try living through Covid there.
This was the experience of Lazaro. Unable to buy paint during the pandemic, he dedicated to the craft he could, penmanship. These series of drawings we present were all done in art paper and ink during a time in which he could not paint.
When stripped down to the basics, it is only true masters that can shine. Reduced to one tool, one color, Lázaro started making sketches of future artworks that ended up becoming the piece itself.
Shipping & Returns

All items are either shipped directly from Canada or Cuba unframed unless specifically requested. Artwork will be rolled and shipped out in a thick protective tube through available courier.

Please allow 2 to 3 business days for order processing. Shipment times will vary depending on location.

Return for orignal artwork must be done within 7 calendar days of delivery. Please get in contact with us to initiate a return.
Share
View full details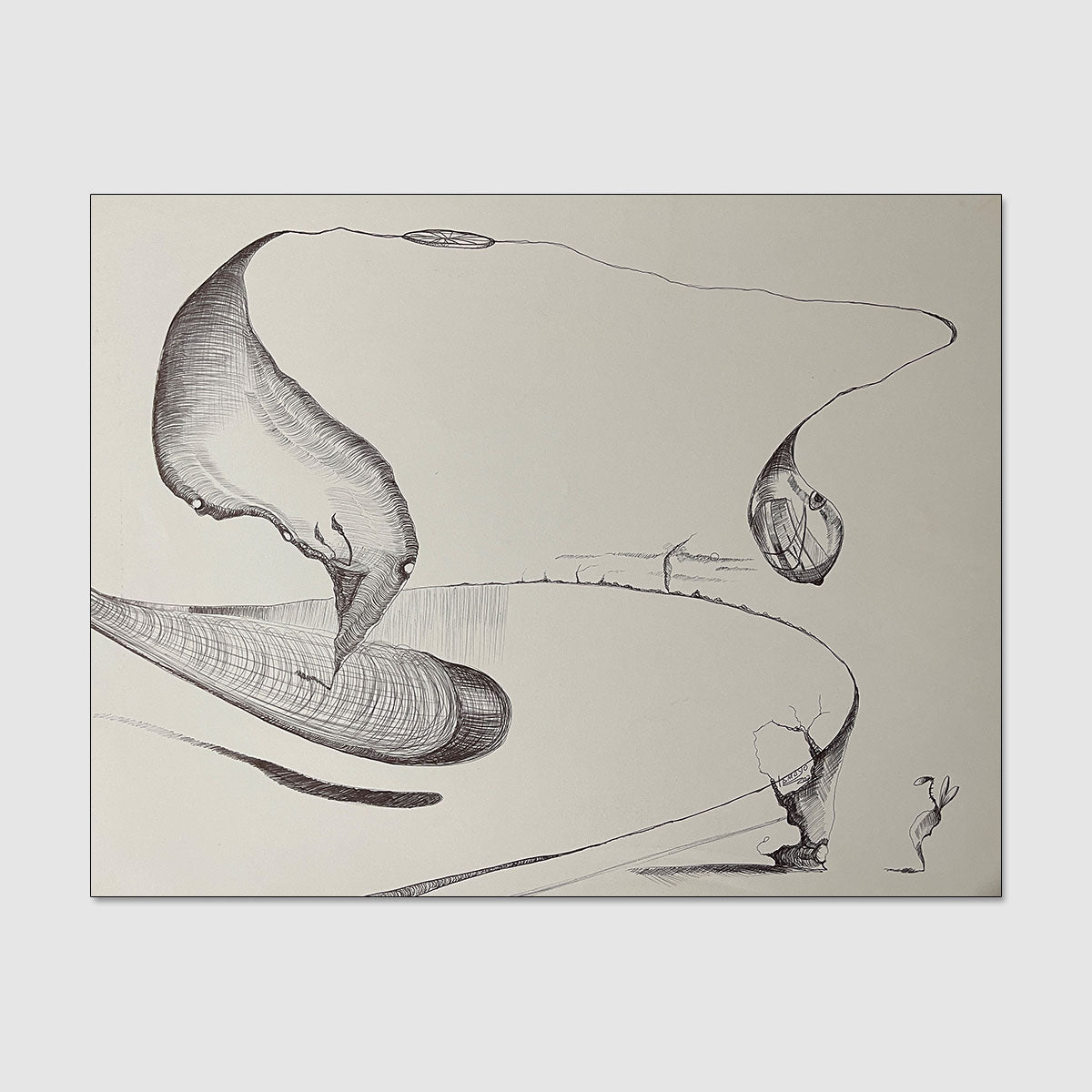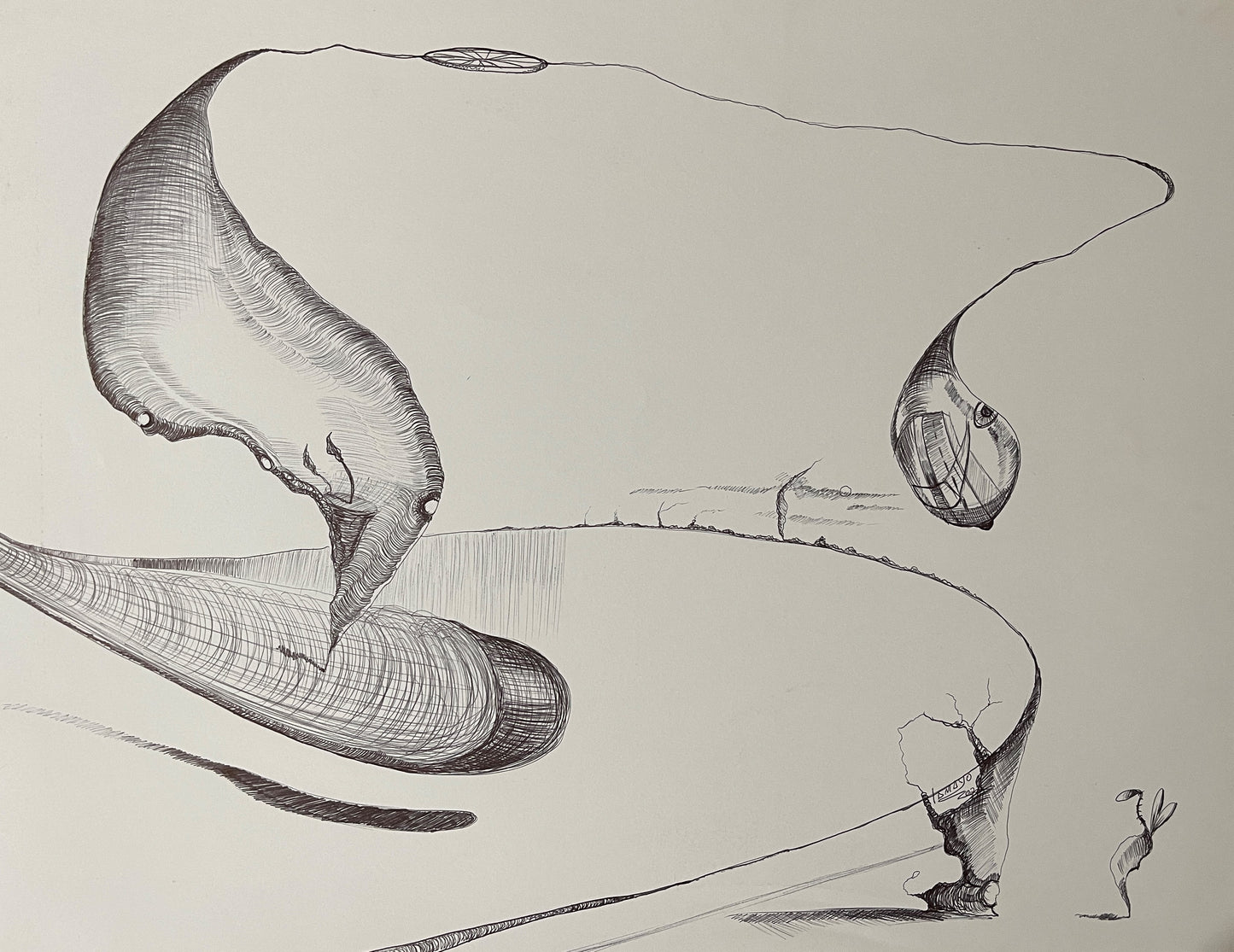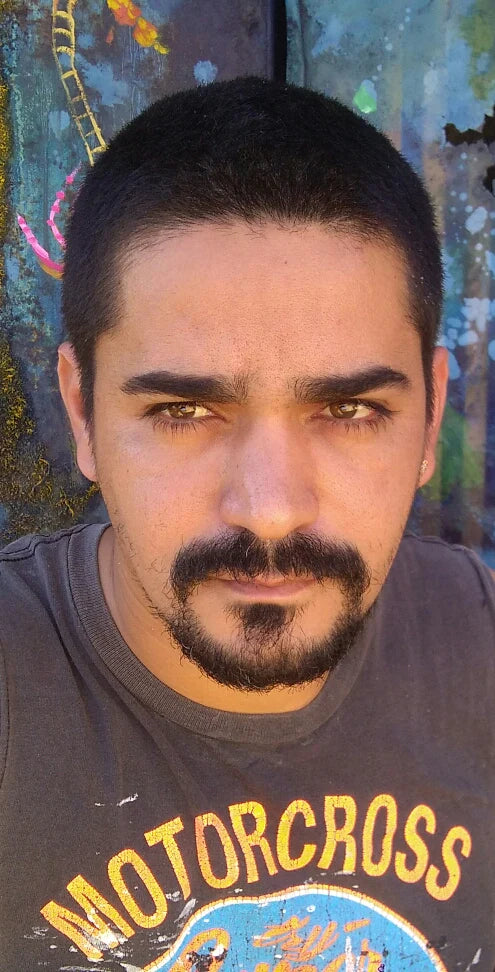 About Lazaro Reinier Tamayo Jaime
The word of "Tamorgano" es a neologism (newly coined term) that is the unique union of the artists last name Tamayo and with the vocabulary of "órgano" which is a fundamental characteristics of his creation. Dreamlike landscapes, towns populated by bioforms, and in occasion an exploration of the dreams and fantasies of the artists. The automatism psychic predominates over the work, what envelops is a different sort of language of symbols and organic forms. Coming forth from both the interior and external influences, and trying to represent the organic as the principal formation of reality. Joan Miro and Jean Arp are the artists constant inspiration and study for the experimentation of their work.