Liliana Cortina Rosabal, 2019
Oil on canvas, Expressionism Painting
Size: 85 x 55 cm / 33 x 22 in
Regular price
$6,000.00 CAD
Regular price
Sale price
$6,000.00 CAD
Unit price
per
Sale
Sold
Amazon Canada est fière de célébrer l'artiste, activiste et pionnière 2SLGBTQ+ Liliana Cortina Rosabal.
Mystérieuses et sensuelles, ces œuvres reflètent une idéalisation de leur sujet. Dépassant l'érotisme traditionnel, elles se veulent une représentation de l'art féministe contemporain. Au travers de compositions conjuguant éléments conceptuels et représentations saisissantes de personnages, l'artiste donne naissance à un monde où passion et expression artistique règnent en maître. Ses œuvres ne dévoilent pas le corps des femmes pour le simple plaisir d'en exhiber la nudité. Cette dernière, au contraire, devient un moyen de montrer que l'essence d'une femme va au-delà de sa forme physique. Elle met en valeur la force, la psyché et l'âme des femmes. Les œuvres présentées soulignent que le véritable pouvoir d'une femme réside dans sa présence et son existence, transcendant ainsi les limites du monde physique.
Liliana Cortina Rosabal a commencé sa carrière en tant qu'avocate des droits de la personne à l'Université de La Havane, avant d'étudier la peinture à l'Académie des arts de San Alejandro. Son traitement des personnages féminins vise à faire ressortir la liberté, la sensualité et le charme de ceux-ci. Sachant que l'artiste était membre de la communauté 2SLGBTQ+ et qu'elle avait pour partenaire une autre femme avant que le mariage homosexuel ne soit légalement autorisé à Cuba, il transparaît dans ses peintures soignées et empreintes d'émotions, en filigrane, un manifeste féministe.
Dans la création de ses œuvres, l'artiste dissocie distinctement son moi artistique de son moi social, utilisant la peinture pour découvrir son vrai moi au fil des coups de pinceau. Secret et magie sont au centre de ses peintures, en reflet de l'expérience qui attend chaque membre de la communauté 2SLGBTQ+ relativement à la révélation de son orientation sexuelle.
Shipping & Returns

All items are either shipped directly from Canada or Cuba unframed unless specifically requested. Artwork will be rolled and shipped out in a thick protective tube through available courier.

Please allow 2 to 3 business days for order processing. Shipment times will vary depending on location.

Return for orignal artwork must be done within 7 calendar days of delivery. Please get in contact with us to initiate a return.
Share
View full details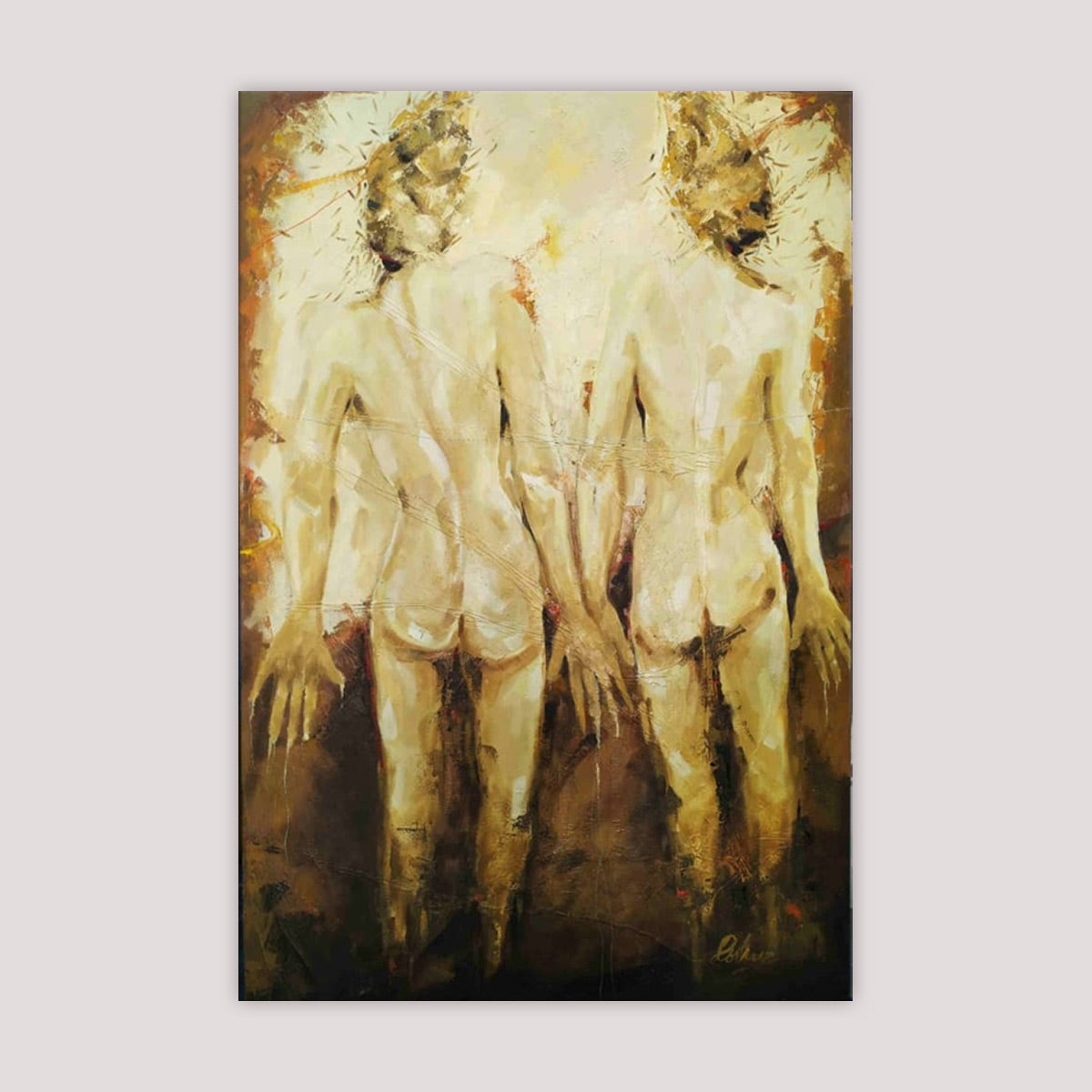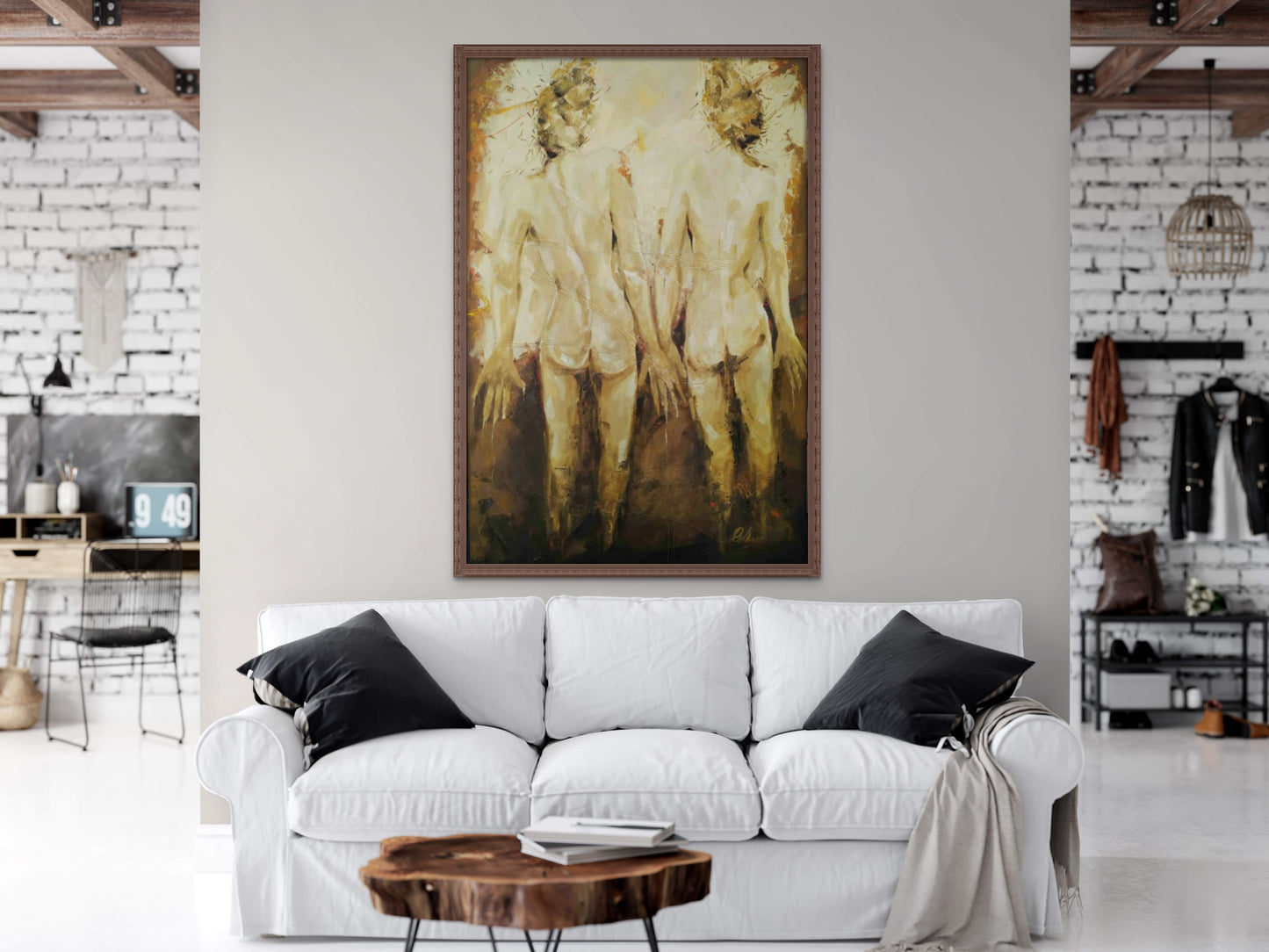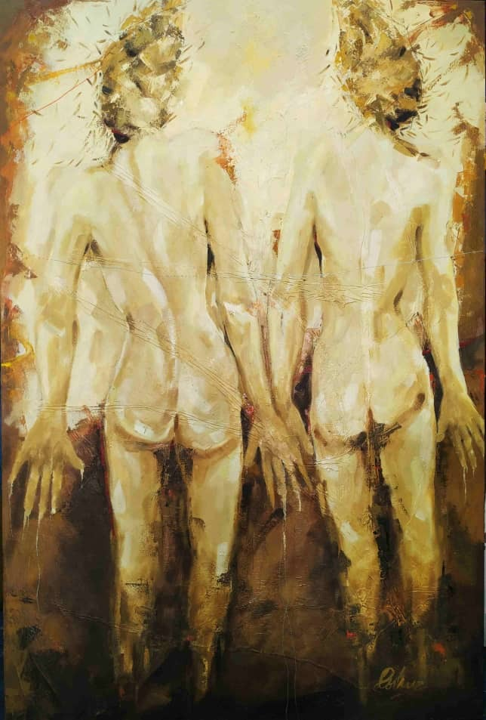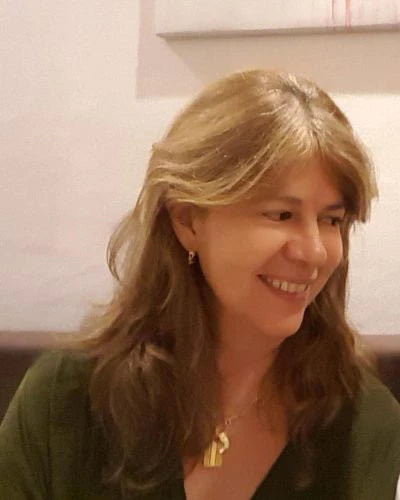 About Liliana Cortina Rosabal
Liliana Cortina confesses that her greatest course is to show, from subjective ways, the nature of the human being. That is why her works have a dramatic charge that emanates from the conjunction of bodies, generally female, some amorphous and others beautiful and happy, but always with obvious allusions to the nakedness of souls.
In these nudes, simple and natural, on rather flat backgrounds and under sober environments, the creator describes the sexual, fantastic and perverted, but without morbid hints, erotic provocations or obscene sensuality, "my purpose is to reflect the deepest part of the human being without adornments, or clothes, their true essences, their internal labyrinths and their relationship with the world ".
For more information refer to her Curriculum Vitae. 
More by Liliana Cortina Rosabal
Liliana Cortina Rosabal

Regular price

$7,500.00 CAD

Regular price

Sale price

$7,500.00 CAD

Unit price

per

Liliana Cortina Rosabal

Regular price

$7,000.00 CAD

Regular price

Sale price

$7,000.00 CAD

Unit price

per

Liliana Cortina Rosabal

Regular price

$6,300.00 CAD

Regular price

Sale price

$6,300.00 CAD

Unit price

per